Not only do Handsfree deal in high volumes of heavy goods fleets, tractors, diggers and all manner of diverse vehicles, we also deal with high end sports cars, namely a 2013 ASTON MARTIN DB9 V12 AUTO COUPE!
Engineer Ian Roots installed the DAB kit into the sports car recently and had the system up and running in no time. "Obviously you are conscious you are working on a very expensive car with extremely high cost implications if something was to go wrong, which is why it is important to speak with the customer pre-installation and explain the process in detail, making sure they are happy with this beforehand".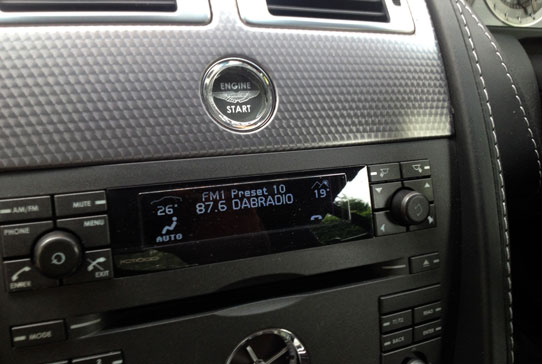 The Just Drive kit, by JustCONNECT, is very neat and compact kit allowing you to enjoy digital radio on the move in your car and by integrating it into your vehicles existing car radio with the JustDRIVE dab car radio kit. Additionally, JustDRIVE gets you more radio stations in your car with over 200 Digital Radio Stations to choose from whilst still being able to tune and listen to all available AM/FM radio stations.