Handsfree teamed up on Friday evening with Mercedes for a fun filled charity cricket match to raise money for the fantastic Christies Hospital, hosted at the famous Flixton cricket club. Before the match, ex professional Cricketer, Umesh Motiwala rallied all the players with some pre match bowling & batting tips to get the teams prepared and set the tone for some competitive action.
Once the game was underway, there were some great performances from the guys at Mercedes and notably, from Handsfree company director Scott Cassell who adapted very well from his native baseball, smashing consecutive scores of 4 and hitting some ferocious shots. The quintessential English game, played USA style!! Handsfree's Refurb Technical man Declan Connett was equally impressive with his pinpoint fast bowling, and Sales Director Matt Johnson tidied up well with some determined fielding!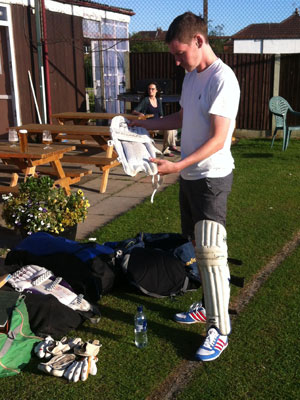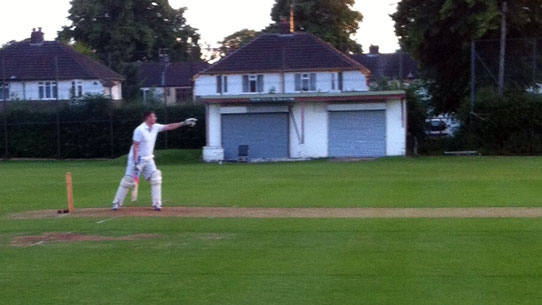 A great evening of cricket in lovely summer time setting, all in the name of a worthy cause. It was also a great opportunity to meet the guys at Mercedes who played their part with some fantastic performances! .. ..The evening was rounded off with drinks and some amazing BBQ!