With more and more people embracing the convenience of shopping online, we are seeing an increase of commercial vehicles on the roads.
Security must be of a high priority for delivery companies, not only to win elite contracts by boasting the security of cargo in your vehicles, but also to protect your drivers who may be operating as lone workers. These vehicles can be carrying a variety of items, anything from furniture to electronics, all of which are valuable to your end customer, and therefore hold value to thieves.
Here is our guide to improving the security of your commercial vehicles.
Tip 1: Lock your doors
This may seem like a very basic point. Of course you lock your doors when leaving a vehicle. Well, you may be surprised to learn that 47% of stolen vehicles or theft of goods occur through drivers leaving vehicles unattended and unlocked (according to Office for National Statistics, 2020).
Additional security measures for your load area can be put in place to assist with this common occurrence.
Electronic Cargo Locks
This innovative piece of kit is installed into commercial vehicles in addition to the standard locking system. Positioned in the load area doors (both side and back), the system ensures that doors are automatically locked upon closure. A fob, known as a 'Dallas Key', is then used to re-gain entry into the relevant area. Electronic Cargo Locks are best sellers within the industry and can be found on many commercial vehicles operating across the UK.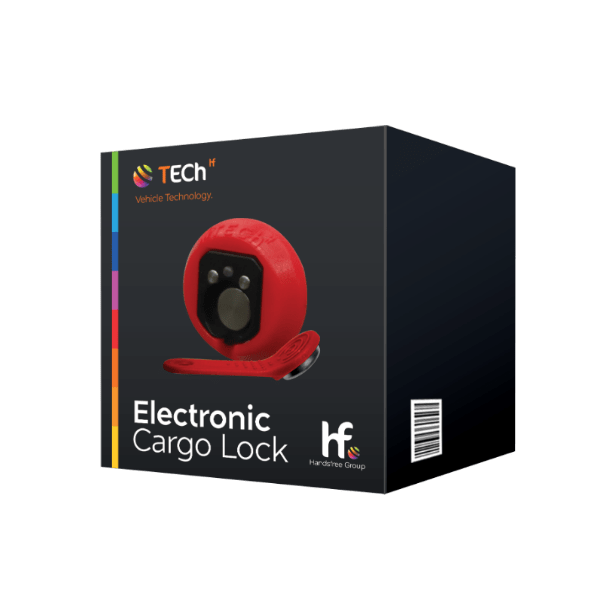 Mechanical Slam Locks
A similar idea to the Electronic Cargo Door Locks, with the doors locking once closed. However, Mechanical Slam Locks are operated with a key instead of a fob. If you are looking for a cheaper alternative, this may be the option you require.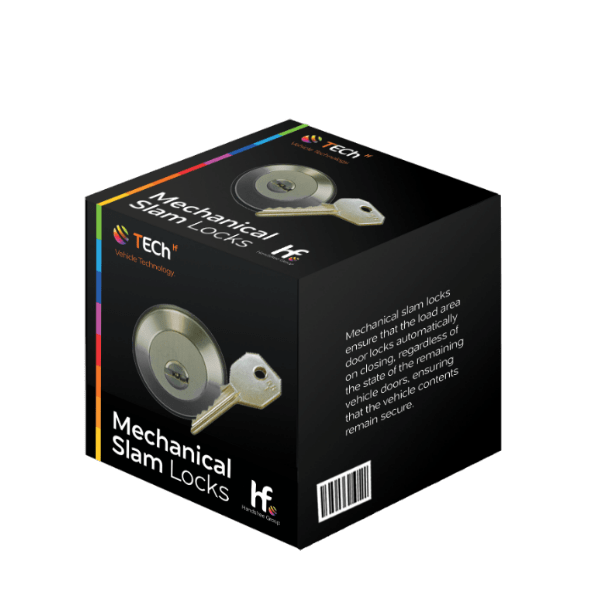 Tip 2: Reinforce the weak points of your vehicle
Anti-Drill Door Plates
A high portion of vehicles are broken into by simply drilling into the door and gaining access to the doors locking rod or inner handle. Anti-Drill Door Plates are an ideal solution to prevent anyone from gaining access to those key points of the vehicle. As the name suggests, they cannot be drilled into, ensuring that your cargo remains secure. These Anti-Drill Plates also act as a visible deterrent to stop an opportunist from even attempting to approach your vehicle. It is a cost-effective solution to secure your light commercial vehicles.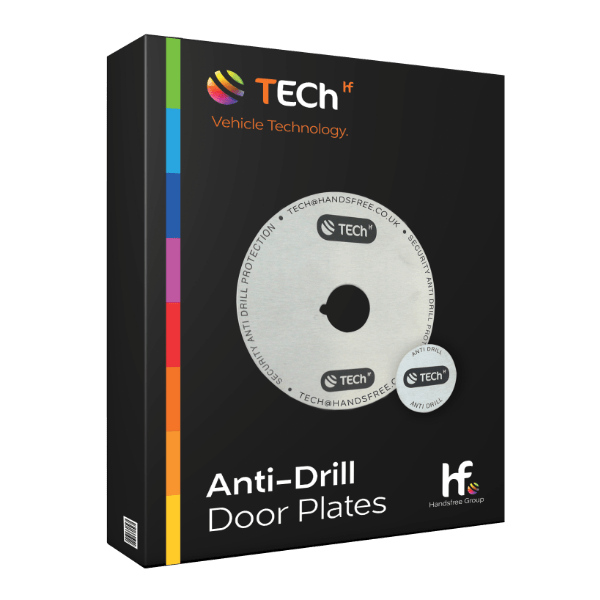 Tip 3: Tracking and Telematics
There are many benefits of utilising Telematics tools to make informed strategic fleet decisions. Datalive Telematics provides Fleet Managers with the web based 24/7 intelligence, insight, and operational control needed to run a cost effective, safe, and efficient fleet.
Let's talk about security features. With Live Vehicle Tracking, Fleet Managers have access to high quality mapping technology; with geofence reports, triggers, and alerts. Allowing you to monitor your vehicles and track unauthorised vehicle movements. So (in a worst-case scenario), if your vehicle is stolen you will be able to track its location, minimising potential damage and loss of the vehicle.
Furthermore, with Driver ID you have complete visibility of exactly who is driving any given vehicle, at any time, along with their precise location. This allows your Fleet Managers and Transport Team to stop unauthorised vehicle activity.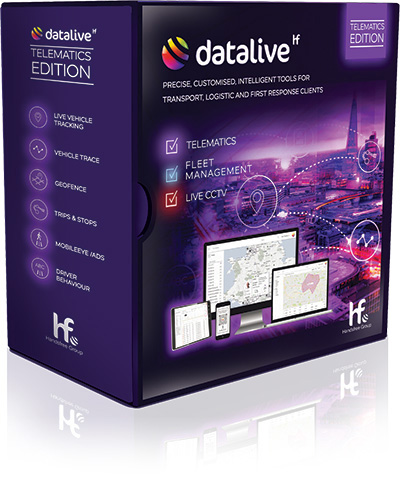 So, what's next?
If you would like any further information on any of the security products available from Handsfree Group, please do not hesitate to contact our expert Sales Team at info@handsfree.co.uk or by calling 0161 864 6440.
You can also find further products and details via our website at https://vehicletechstore.co.uk/product-category/security/