Vehicle Installations, Products and Software
We are an expert team that supplies and installs the latest market leading vehicle technology innovations, through our UK and USA operations.
Given this experience we know, precisely, how to tailor vehicle communication, safety and security solutions on a case-by-case basis.
FORS Bronze, Silver and Gold vehicle systems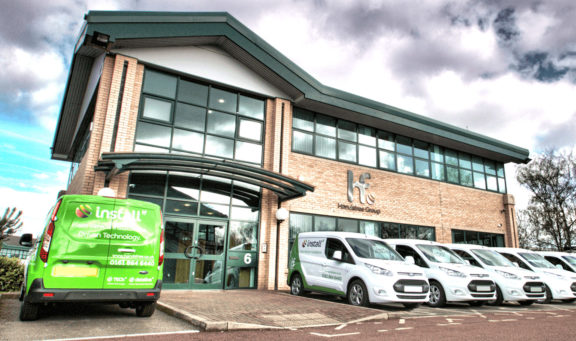 Vehicle Installations, Products and Software
We help transport, logistics, fleet and emergency service clients improve the way their employees drive, communicate and promote safety, while significantly reducing their vehicle running costs.
We have experience providing products and installations into cutting edge SME's, as well as multi-million pound global organisations that are looking for the best in vehicle technology and installation.

FLEET • INSTALLATIONS • COVERAGE
We supply and install the latest market leading fleet vehicle technology, providing end-to-end solutions of quality products and aftercare. We offer nationwide coverage with our FCS1362 FITAS accredited engineers.
Innovation, solution and service.

SAFETY • COMMUNICATION • SECURITY
We are a leading supplier of the latest vehicle technology, ensuring your fleet of safety, compliance and efficiency. Our aim is to supply products and aftercare services installed by our qualified engineers.
Innovation, knowledge and quality.

TELEMATICS • FLEET MANAGEMENT • CCTV
Datalive helps fleet managers improve the efficiency, protection and safety of their drivers and vehicles. It gives you the intelligence needed to optimise your fleet performance by customising our modular vehicle data solutions.
Intelligent, modular and innovative.
Emergency Service Technology
…the future of Critical Communications
The R5 User Interface has been designed and built specifically with mission critical users at its heart. Every single feature and benefit have been tested and approved by users in the field, so you can trust and rely on the Handsfree R5 in an emergency.
The Handsfree R5 is the new generation in mission critical communication technology solutions. Designed to enhance the quality and efficiency of communications across all the emergency services.
Suitable for police cars and motorcycles, fire engines, ambulances, and marine vessels; along with coast guard, mountain rescue and other mission critical users. The R5 comprises of a control unit, touchscreen, and a variety of other accessories such as telephone handset, speakers, and antenna.
The main R5 features include PTT over cellular, Bluetooth, Wi-Fi Hotspot, GPS and DMO (Direct Mode) D2D with Airwave integration.
The future is here and it's LOUD and CLEAR.