Our Services
Handsfree Group engineers operate across the UK and are experts in specialists vehicle communication, safety systems, and security. We are extremely proud to work in partnership with most of the leading fleet operators in the industry.
Full Service
We aim to exceed the installation needs of our customers, offering complete turnkey planning, project management, customer support, engineering, and vehicle integration expertise. We are driven by being the best in everything we do.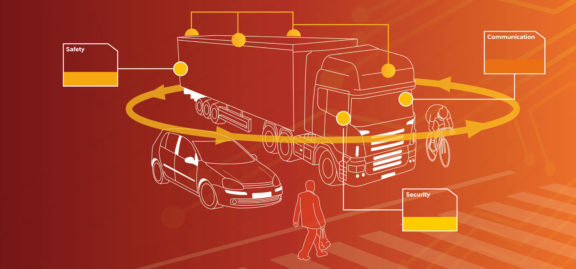 CLOCS
(Construction Logistics and Cyclist Safety)
Handsfree Group install equipment supported by CLOCS guidelines to encourage companies to improve the specification of safety equipment on large vehicles in order to make roads safer for cyclists.
Visit the CLOCS website for more information. Handsfree Group provides advice and carry out the appropriate installations for your vehicles to be complaint with CLOCS standards.
FORS
(Fleet Operator Recognition Scheme)
When it comes to protecting drivers and the general public, respectable transport companies place a high priority on vehicle safety.
With this in mind, the Fleet Operators Recognition Scheme (FORS) was established to raise the quality of fleet operations throughout the country, and to allow companies to demonstrate that they operate within the high standards set.
Handsfree Group advise on the type of equipment and specifications you need to make your vehicles FORS compliant. We also fit out your vehicles according to recommendations.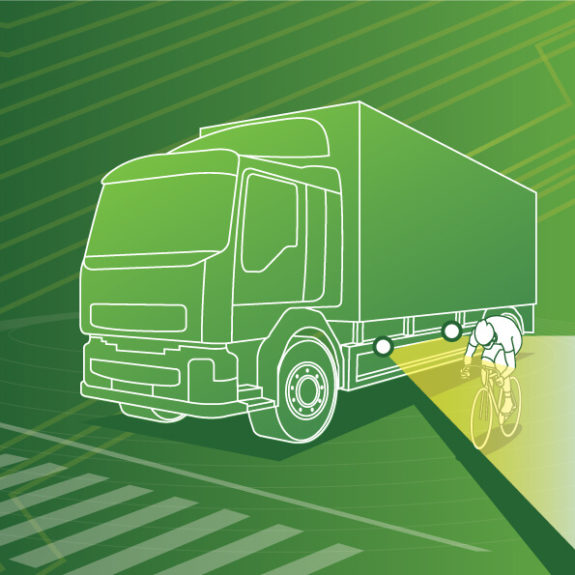 Side Detection
The side detection system is an ultrasonic sensor system designed to warn and assist drivers of their vehicle's position in relation to cyclists and pedestrians, and to warn them of the vehicle's intention to turn left.
Today, driver awareness has become a must, especially when you consider the physical constraints on US highways and the increase in cyclists and pedestrians sharing our roads.
Installing a side detection systems helps reduce accidents,downtime and vehicle damage. It also saves you money on costly insurance premiums and third party claims.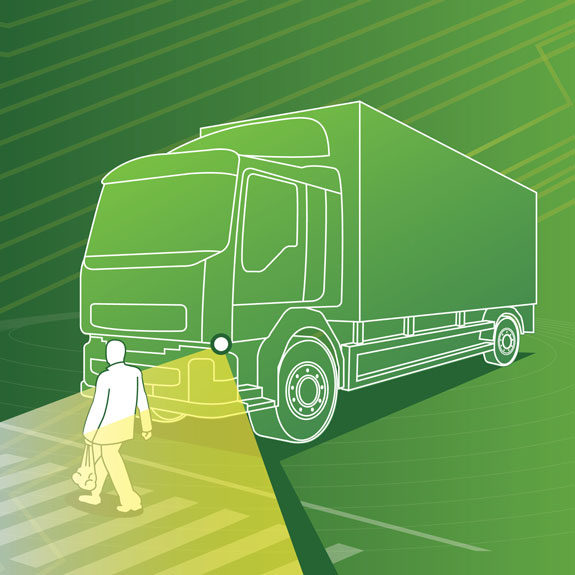 Left Turn Alarm
When the left hand indicator is switched on the in cab, speaker says "CHECK NEARSIDE MIRROR" (only once, each time the indicator is pressed).
All external speakers say "WARNING! THIS VEHICLE IS TURNING LEFT". If the hazard lights are on, it overrides the Left Turn message (i.e. it is muted)
All speakers are fully waterproof to IP68 standards, and are on quick change connectors for easy maintenance
The speaker messages are played at around 98db and the system can be supplied with a night silent facility Messages can be customised as required (i.e. different language,'this vehicle is turning right' etc.)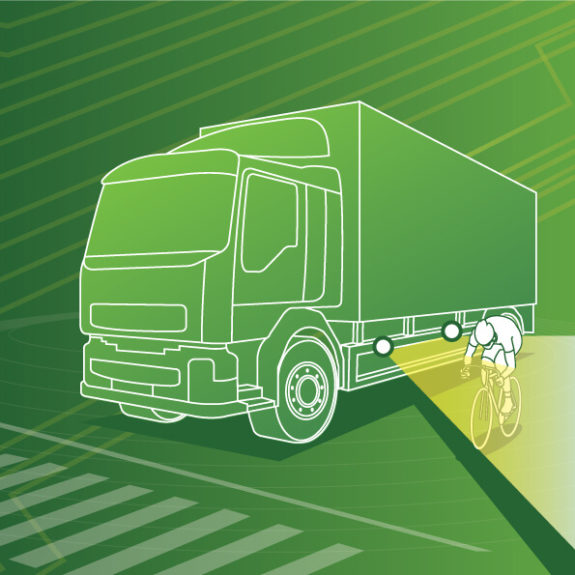 Side Camera
Most cyclist fatalities happen at low speeds, typically at road junctions and when moving off from a stationary position.
A flush mount side view camera, triggered by the indicator solves this problem by giving a clear view of the nearside blind spot, where vulnerable cyclists and pedestrians are often hidden from the driver's view.
For more information on side cameras and safety camera solutions click here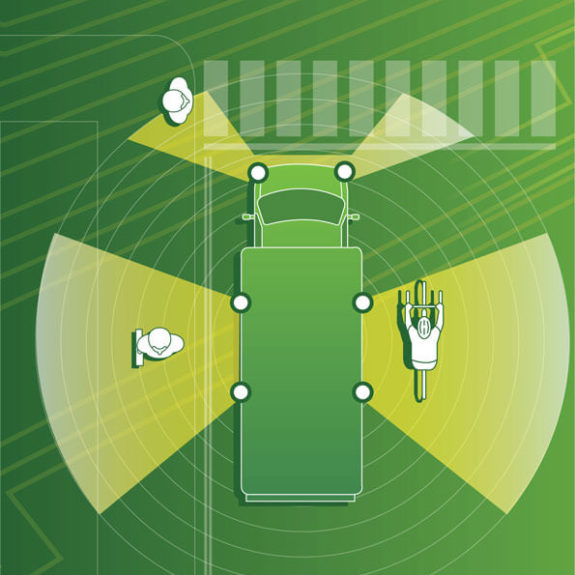 360° CCTV
Wider angles of view and multiple images
Camera monitor systems have brought driver vision into the twenty first century offering wider angles of view and multiple images on a single monitor.
They can help eliminate blind spots to prevent costly vehicle damage and ultimately save lives.