We are proud to have attended the 'Lord-Lieutenants of Greater Manchester and Defence Employer Recognition Scheme Silver Awards Ceremony' 2022 to receive our 'Defence Employer Recognition Scheme (ERS) Silver Award' at the Concorde Conference Centre in Manchester. This award signifies our commitment in supporting the defence and armed forces community through our recruitment processes and flexibility for reservists. Thank you to our CEO Scott Cassell, Sales Director Michael Higginbottom, HR Director Claire Andrew, and Recruitment Advisor Rachel Agate for their hard work towards this achievement and for attending the ceremony.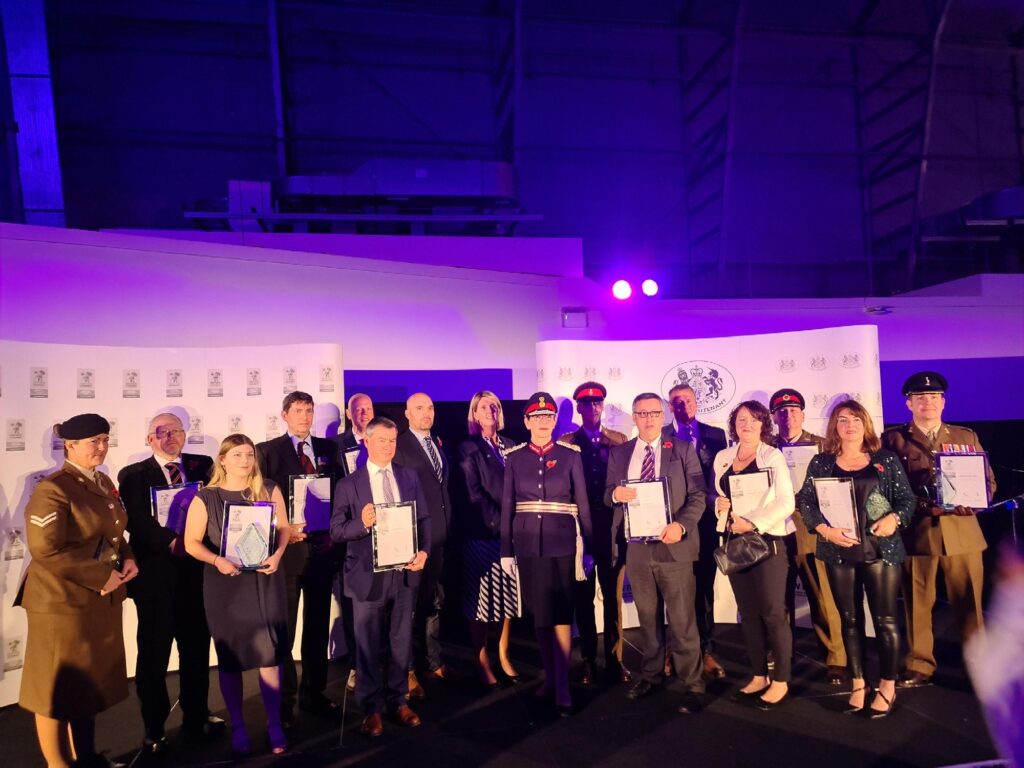 This community is held close to the hearts of our employees, with multiple members of our team having strong ties to the armed forces. We recognise and highly value the remarkable transferable skills that they bring to Handsfree Group and would like to continue to build strong relationships with this community moving forwards.
Aside from being able to support the armed forces, we are also delighted to be able to connect with organisations from across the North West who share our values. We hope that our commitment to the armed forces will inspire others to join us. For further information on the Defence Employer Recognition Scheme, please visit the UK Government Ministry of Defence website here.
Read our previous blog post celebrating Armed Forces Week 2022 here.