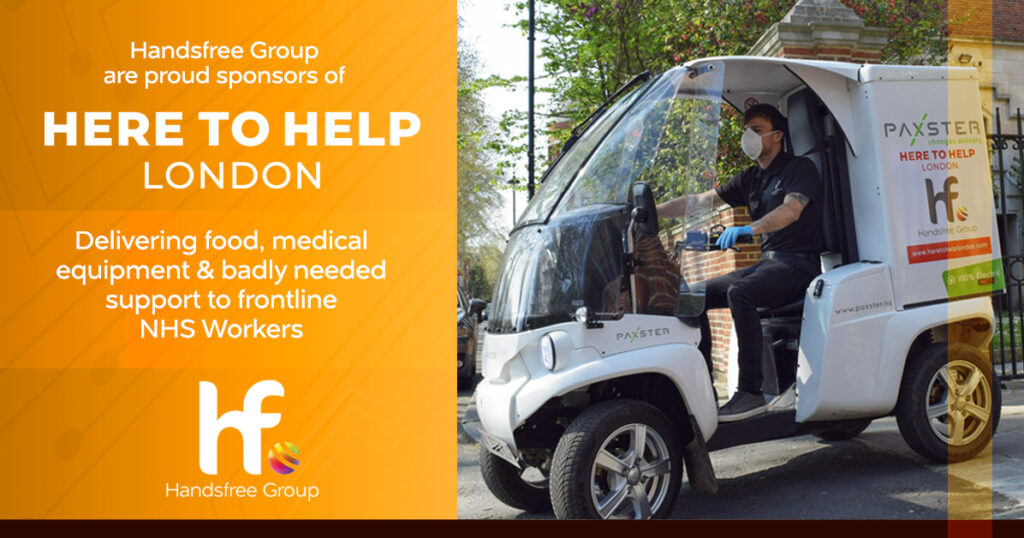 Here to Help London is a collaborative service with any donations ring fenced in a charitable Restricted Fund, managed by Integrity International Trust, established solely to assist the community and key workers during the COVID-19 crisis.
COVID-19 is a global pandemic demanding social distancing, self-isolation, closure of businesses and job losses. Here to Help London was created to provide the community with support needed in these unprecedented times.
Handsfree Group was approached to help by providing the means to make these deliveries fast efficiently across London. We were happy to supply 2 Paxster Electric Vehicles. These amazing vehicles are the ultimate in electric last mile delivery. Helping to deliver food, medical supplies and anything else that is needed to the NHS frontline workers quickly and easy.
Here to Help London was was created to provide the community with the support needed in these unprecedented times: from carefully curated nutritious meals with matching juices to online educational courses, or a thoughtful debate.
Provided by local and national partners, yet determined by you, our services adapt to the demands of the community and as government, and other advice, changes; our site is constantly expanding, continuing to support you.
#Heretohelp # Heretohelplondon #Londontogether # Londoncommunity #London #stayhome #HandsfreeGroup #helpingdeliver # Handsfreehelping #Paxster #electricdeliveryvehicle #electricvehicles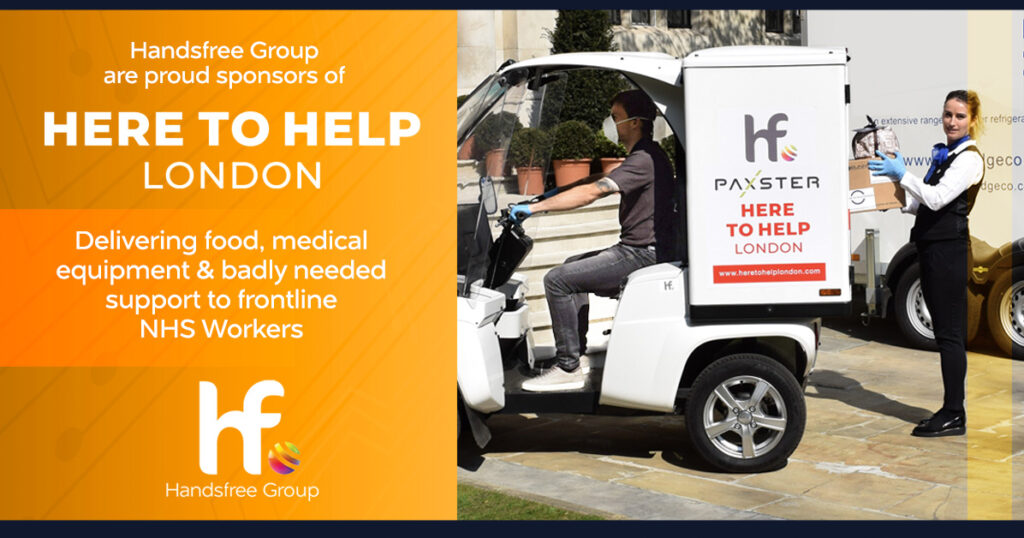 Our electric vehicles, kindly donated by Handsfree Group ensure that we can deliver directly to your door whilst caring for the environment.