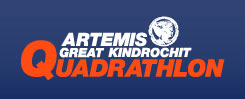 Bob Spencer, head of digital services at Handsfree, and his brother have set themselves the difficult task of completing The Artemis Great Kindrochit Quadrathlon next July in aid of two worthwhile charities and Handsfree will be sponsoring the team challenge clothing which will produced prior to the event.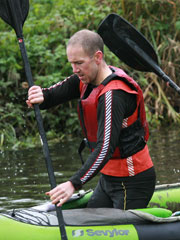 The Artemis Great Kindrochit Quadrathlon is an exhilarating test of stamina, strength and fitness through some of the most spectacular and historic areas of the Scottish Highlands.
The course:
Swim 1.35k (0.8 miles) to North side of Loch Tay
Run / Walk seven Munros encompassing the Lawers and Ptarmigan Ridges to Morenish (approx 24k or 15 miles)
Kayak 11k (7 miles) back to Ardtalnaig
Cycle around Loch Tay 54k (34 miles)
Slice a melon in two with a sword to stop the clock
The teams of two must complete the full course, together, from start to finish.
If you would like to sponsor The Spencers in their quest for glory please visit their team sponsorship page or contact Bob for corporate sponsorship opprotunities.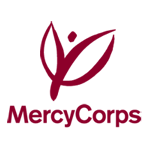 Mary's Meals
Mary's Meals is an international movement that sets up school feeding projects in communities where poverty and hunger prevent children from gaining an education. Mary's Meals is a simple idea that works – by providing a daily meal in a place of education, chronically poor children are attracted to the classroom where they can gain a basic education that provides an escape route from poverty. Over 600,000 children receive Mary's Meals every school day. The average cost to feed a child for a whole school year is £10.70.
Mercy Corps
Mercy Corps is an international development charity that works in 41 countries worldwide helping people to turn the crises of natural disaster, poverty and conflict into opportunities for progress.